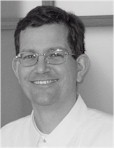 Dipl.-Wirtsch.-Ing. B. Nicolaus Wohldorf, M.Sc.(Eng.)



Nico Wohldorf is an independent management consultant with more than twenty (20) years of experience in the implementation of computer systems at large and medium-size corporations. His areas of expertise include project management, business process re-engineering and an extensive functional knowledge of Oracle JD Edwards EnterpriseOne application software.




Major Application Domains



Nico Wohldorf's major application domains are:
- Capital Asset Management;
- Multi-Mode Manufacturing;
- Supply Chain Management.

This includes the following systems:
- Equipment / Plant Maintenance;
- Equipment Cost Analysis;
- Resource Assignments;
- Product Data Management;
- Product Costing;
- Shop Floor Management;
- Manufacturing Accounting;
- Manufacturing Planning (MPS, MRP, CRP);
- Quality Management;
- Inventory Management;
- Sales Order Management;
- Advanced Pricing;
- Procurement;
- Distribution Requirements Planning.




Consulting Services



Our consulting services include:
- Project Management;
- System Audits;
- Training;
- Business Analysis;
- Prototyping;
- Go Live Support;
- System Upgrades.

Based in Metro Manila, Philippines, Nico Wohldorf has supported clients in various countries, such as Australia, China, India, Indonesia, Japan, Jordan, Malaysia, Philippines, Qatar, Saudi Arabia, and the USA.

Nico Wohldorf is also the author of "Enterprise Systems Project Management - A Pocket Guide on Implementing Enterprise Systems", published in 2001 by Tawid Publications (ISBN 971-793-015-5).

Testimonials

To contact Nico Wohldorf, kindly send an e-mail to info@wohldorf.com.